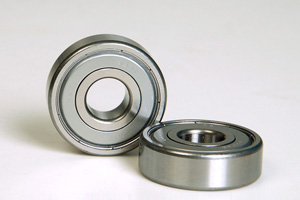 PYC bearing is a specialized manufacturer of loose steel ball bearings,chrome steel bearing,chrome steel ball bearings,loose steel ball bearings,6mm steel ball bearings.
Our chrome ball bearings present a durable, cost-effective option for companies looking for superior hardness, quiet operation and a longer working life than 440 grade stainless steels.
The most common chrome steel used in bearings, SAE 52100 is a high-carbon chrome alloy that offers exceptional performance at continuous temperatures to 248'F (120'C) and intermittent temperatures to 302'F (150'C). Due to a protective oil coating on exterior surfaces, SAE 52100 bearings are not suitable for applications that may be exposed to food products or those that demand a high degree of cleanliness.
Due to a low chromium content, chrome steel bearings are less effective than stainless steel or ceramic hybrid bearings in resisting corrosion in chemical or moist environments.
In addition to chrome steel bearings, we offer bearings manufactured from all of today's most versatile and durable materials, including:

. Stainless Steel Bearings
. Chrome Steel Bearings
. Carbon Steel Bearings
. Ceramic Bearings
You can see the complete Bearings Tables of our products here.
. steel balls bearing. buy steel bearing. steel wheel bearings. 6mm steel chrome bearings. mm steel bearings. steel loose ball bearings