Skateboard Bearings >
inline bearings
---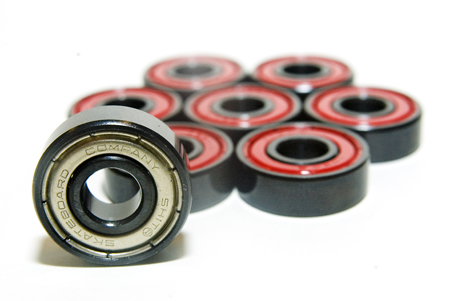 PYC Bearings specialized production rollerblade bearings, mainly has two models: 688zz (8x16x5) and 608zz (8x22x7),698zz(8x19x6).
Offer Steel and inline bearings with serviceable Shields or Seals for SkateBoards and Inline RollerBlades.See skate board bearings Facts for details on features listed below.
Or click on the details below that interest you.

* Available with Shields or Seals, Both are fully serviceable.
* Shields and Seals are easily removable for service.
* New Ceramic ABEC 7 bearings for ultimate performance.
* Standard 608 Series dimensions.
* Manufactured to the ABEC standard.
* Available in ABEC 3, ABEC 5 and ABEC 7, Shields or Seals.
related navigation:
skateboard wheel bearings
skateboarding bearings
longboard bearings
skate bearings
rollerblade bearings
608zz bearings
speed bearings