Miniature Bearings >
bearing
---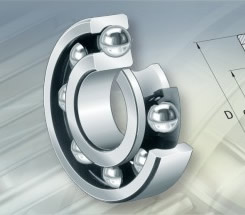 Pyc bearing is a specialized manufacturer of various micro miniature bearings,micro miniature bearing,miniature metric bearing,miniature bearing company,miniature metric bearings.
PYC micro miniature bearings are used in numerous aerospace applications, medical and dental equipment, computer peripherals, power tools, X-Y plotters, motion control systems, scientific miniature and micro-miniature instrumentation and many other industrial applications where precise rotary motion is required.
Miniature metric bearing specifications:
1) Shield / closure: open bearing, Z, ZZ, RS, 2RS
2) Snap ring: N, NR
3) Tolerance codes: ABEC-1, ABEC-3, ABEC-5, ABEC-7
4) Vibration level codes: V4, V3, V2, V1
5) Internal clearance codes: C2, C3, C4, C5
6) Material: AISI52100, AISI440C, AISI304, AISI316, ceramic
7) Retainer: PTFE, nylon, PEEK or stainless steel
8) Bore size: 1 - 20mm
9) Model: 672-6709, 682-6820, 692-6920, 602-6020, 623-6220,633-6320, 16000, MR52-MR149, R, FR, MR, MFR,Free sample is available.
Catalog :

related navigation:
Miniature Bearings Miniature Thrust Bearings Miniature Ball Bearings Miniature Needle Bearings Miniature Roller Bearings Miniature Angular Contact Bearings Miniature Rod End Bearings

Copyright 2000-2012 PYC BEARING CO.,LTD. Links