Ceramic Bearings >
bearing
---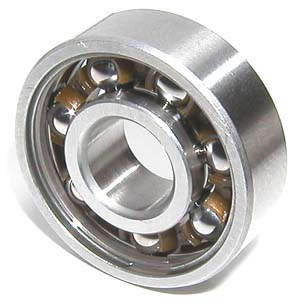 We are professional ceramic hybrid bearings manufacturer and ceramic bearings factory in China. We can produce blow hybrid ceramic bearing,ceramic hybrid ball bearings,miniature ceramic bearings,ceramic bearings rc,ceramic racing bearings,ceramic motorcycle bearings,rc ceramic bearing,ceramic bearings for fishing reels,ceramic bearings for rc, ceramic bearings according to your requirements. More types of hybrid ceramic bearings, ceramic bearings wanted, please contact us right now!
Advantages over a standard steel bearing are:
* Lower heat during operation
* Lighter weight
* Low centrifugal force
* Low thermal expansion
* Minimum deformation
* Self-lubrication
* Low friction
* Low start and running torque
* Reduced wear for longer life
* High speed
Hybrid ceramic bearing Applications :
auto manufacture,driving equipments and engine industrial,chemistry industrial,medical industrial and food processing equipments industrial and so on.
Catalog :
Open type (Metric series )
Open type (Inch series)
With rubber seals/steel shields type(Metric series )
With rubber seals/steel shields type(Inch series)
Flange ball bearings(Metric series)
Flange ball bearings £ížInch series)

related navigation:
Ceramic Bearings
Ceramic Ball Bearing
Ceramic Bicycle Bearings
Ceramic Wheel Bearings
Ceramic Skateboard Bearings
Full Ceramic Bearings